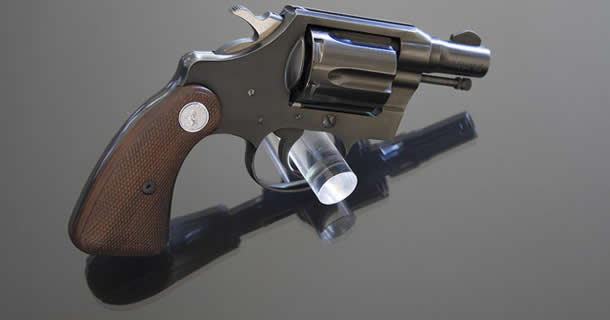 September, 2014 was unusually cold for Boston. The chill from the Charles drifted in through an open window and slid across the floor of the one-bedroom apartment. Special Agent Ross took in the mess of books, records, and DVDs scattered around the room, framing the dead body of Janet Somers.
Back at the office, he started filing in the forms of the homicide report, detailing the execution-style killing—one shot to the back of the head—and signs of struggle. He'd barely had time to fetch a fresh cup of coffee when the PDA on his hip started buzzing. "Ross." he answered curtly, annoyed by yet another interruption in what was already looking like a long day.
"This is Mike Lynch. I work for the U.S. Marshals," explained the caller. "You filed the homicide report on Janet Somers, right?"
"Sure. You knew her?" asked Ross.
"Detective Ross, I work in Witness Protection. It's not that I knew her, so much as I tried to make the world forget her. Based on what happened today, it sounds like I failed," said Lynch.
"Yeah, it looked like a professional job: one shot to the back of the head at close range. What's up?" asked Ross.
"I need you to tell me what music Janet listened to," Lynch replied.
Ross scowled at the thought of spending hours in Janet's frosty apartment. "Oh, come on. She's dead. What difference does that make?"
"Listen, we've had six other killings this week. Same M.O. I need your help here." replied Lynch.
And I thought I was having a bad week, muttered Ross under his breath.  "All these victims were under your protection?"
"Nope, none of them were," said Lynch. "But the other six victims were all women in their mid-thirties, like Janet. They were all killed, execution-style, late at night, just as Janet was. And most importantly, all six of them liked the same music."
Ross took a sip of coffee and furrowed his brow. "I don't get it," he said, "what does their music have to do with it? You don't shoot people for bad taste."
"Listen, Ross," growled Lynch, clearly annoyed. "If Janet liked the same music as the other six, then that means the killer's using wishlists, iTunes, Last.fm and other online services to find people we've spent years working to hide." The Marshal paused, letting it sink in. "We can change their faces, their cities, their jobs — but we can't stop them listening to shitty music. And that might just get them killed."
The US Witness Protection Program has hidden nearly 20,000 people since it was launched in the 1970s. So far, nobody in its custody has been harmed, despite Hollywood's love of this plot device. Witnesses change their names, their appearance, and even their jobs — anything to hide their past. But can we hide who we really are?