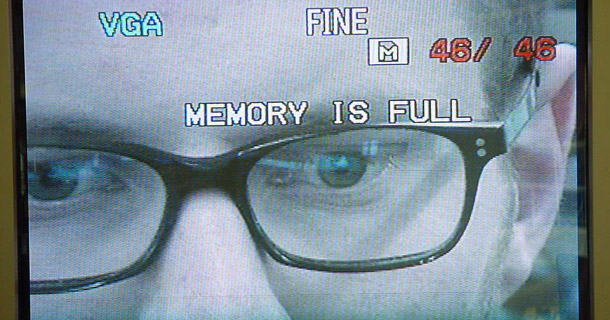 What if you could Google your own memories and recall details with perfect clarity? What if your iPhone could ensure you never forget to buy birthday gifts for the people you love? Can we trust our own recollections of past events? Will we all have digital assistants in the future?
These are just some of the questions discussed in this 30-minute audio interview with Sunil Vemuri. Sunil spent 2 years digitally recording his own life while he was a researcher at MIT, and went on to found reQall, a company whose product specializes in helping you remember what's important as you go about your daily life, with a minimum of effort.
Click here to listen to the full MP3 interview. (Length 32:19, Size 31Mb).
Editor's note: This interview was recorded back in March 2010, as the first episode in a regular Human 2.0 podcast series. Unfortunately, as Human 2.0 is made in our free time, we've had to put the podcast plans on hold for the time being. We're publishing this as a one-off audio post, but watch this space as we may feature more audio content in the future!
Image (cc) by Rutger Middendorp on Flickr.