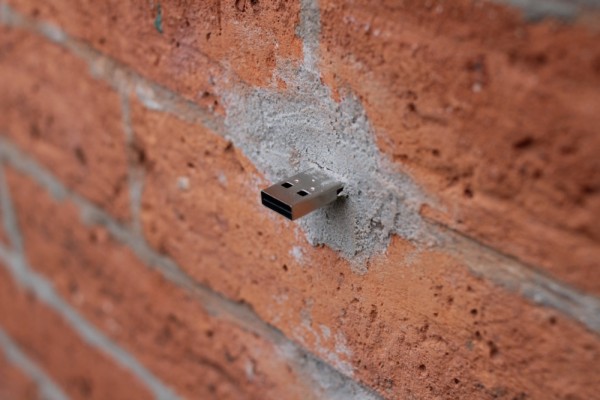 Inspired by geocaching and a desire to get technology out into the physical world, media artist Aram Bartholl has spawned a new Internet phenomenon. "Dead drops" are USB sticks cemented into walls of public buildings, with their locations plotted online at deaddrops.com, the site which invites you to "un-cloud your files in cement". Together the drops form "an anonymous, offline, peer to peer file-sharing network in public space".
The idea is that anyone can upload or download files by plugging their laptop into the wall. The project has sparked a great deal of controversy with some describing the drops as "electronic glory holes", but as Bartholl says "It's very much about the thrill and the idea of what could be on there."
Read an interview with Aram Bartholl at .net.