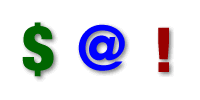 I've read a few books this summer that look at non-traditional economies. Chris Anderson's Free deals with "the future of a radical price"; Tara Hunt's The Whuffie Factor looks at the currency of reputation; and Clay Shirky's Here Comes Everybody talks about the power of self-organizing systems.
Chris and Tara's books, at their core, deal with a single concept: that a connected society has three distinct economies — money, reputation, and attention — and that businesses depend on their ability to move value between the economies. And Clay's book shows us that these economies can emerge by themselves without formal organization.
None of these economies are new. It's just that in an online world, we have more ways of tracking them and understanding their exchange rates. Many of today's most interesting companies are focused on exchanging value between the three economies, giving rise to many new business opportunities and forcing us to think with a "triple bottom line" mentality.